Planet Action Figures are pleased to offer all of its customers payment plans for pre-order items. Taking advantage of our Payment Plans offers an affordable way to pay for any pre-order item over a longer period of time.  All of our payment plans run from the moment you checkout, all the way until 15 days after the item arrives with us. 
To take advantage simply follow our handy guide below. 
To take out a Payment Plan with Planet Action Figures first you will need to navigate to the item page that you are interested in. Once here simply select the Preorder/Payment Plan Deposit radio button. Once Selected you can click the Pre-Order button. This may take a few seconds to load but after this you will be taken to the checkout page. Please note that you will need to make a seperate order for each item.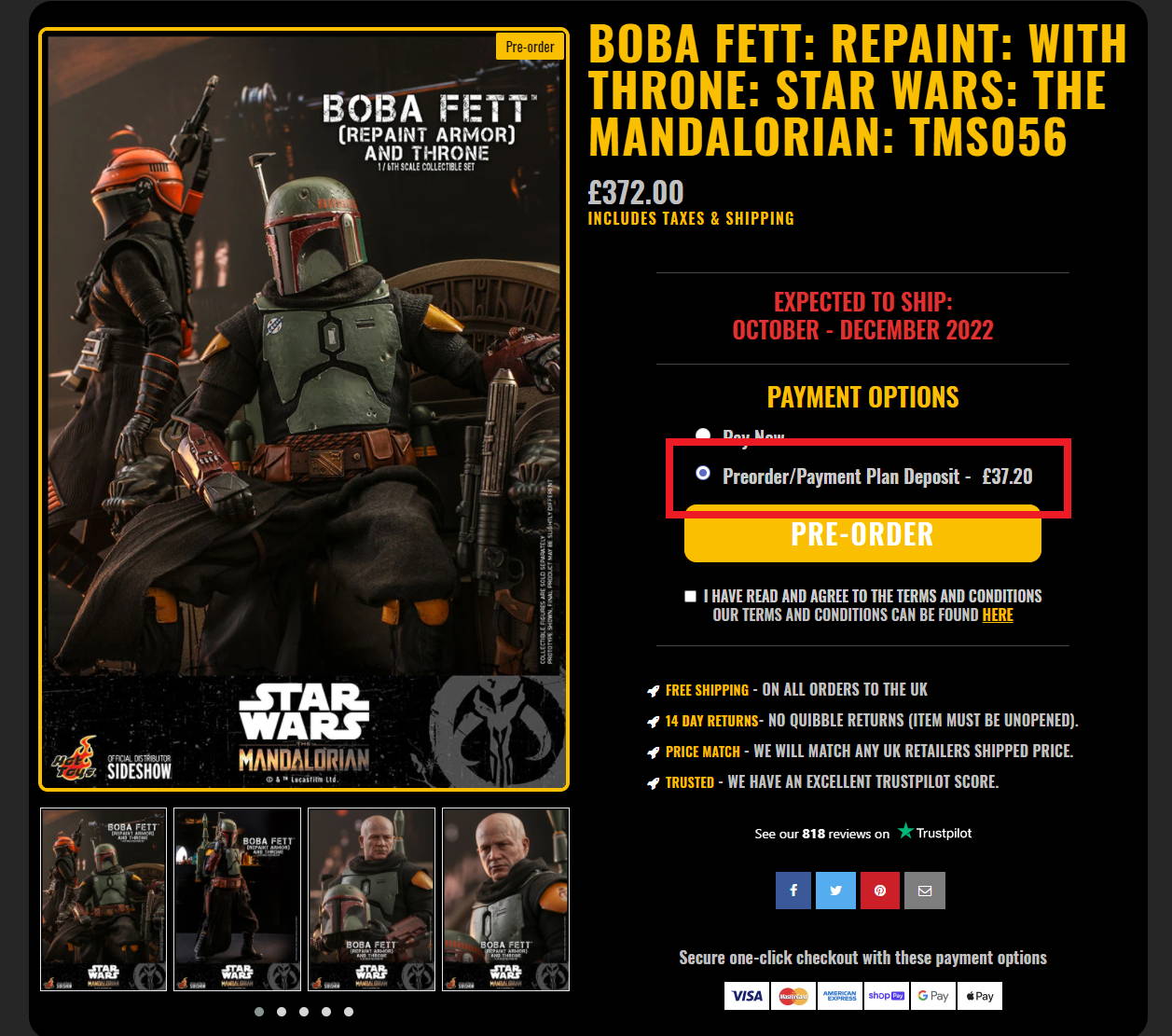 Once you have arrived at the checkout page you can follow the normal process of checking out and complete your order.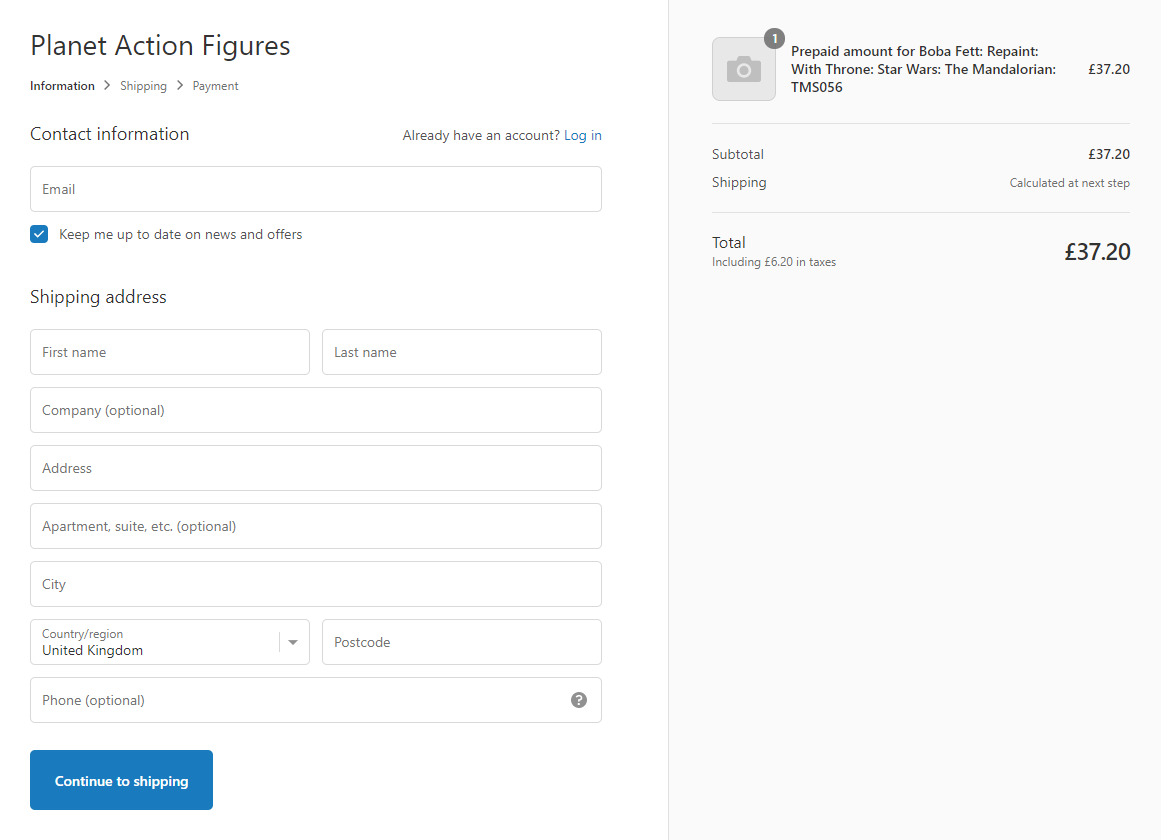 Once you have placed your order we will send a PayPal invoice to your email address you entered at checkout. This will be for the remaining balance of the item. Using this invoice you can make multiple payments in any amounts above £20 at any time. The only thing to remember is all items must be paid within 15 days of them arriving to us so be sure to check estimated release dates on each products page. It is also worth mentioning that this is not an automated service so you may not receive your invoice straight away. You can always give us a nudge at info@planetactionfigures.co.uk. 
If you do not have PayPal you can still use this method and there is no added fees to do so. You can pay by Credit/Debit Card still with no PayPal account.  
Thanks for your support! 
Team Planet